The Clarenbridge Oyster Festival has for 61 years been established as a premier event of top class international entertainment. It is a three-day event incorporating a food market day, golf outings, art exhibitions, fine wine and gourmet evenings. The festival goes on to represent all that is good about life since it's inception in 1954 – namely Good Food, Good Company, Good Entertainment and Great Craic.
The festival has made Clarenbridge an international brand and its native Oysters are celebrated worldwide and attracts an excess of 8,000 people to the village during the festival.
Check out the amazing line up for this years festival…
FESTIVAL ENTERTAINMENT 2015
The Galway Jazz Band
Galway Bay Jazz band who consist of some of the top musicians around playing some of the classics to the more modern upbeat jazz, sure to have the crowd swinging.
Tommy Fleming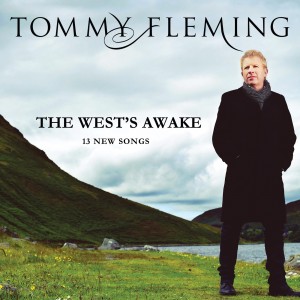 Tommy Fleming has many times been described as the Voice of Ireland and is one of Irelands top entertainers.
Tommy, who was born in Aclare Co. Sligo, Ireland in 1971 and was the youngest of six children, started singing while still at school. While fronting his own local band, a chance encounter with Phil Coulter at a charity function near his home lead to a big break onto the world stage where Tommy appeared as a guest singer on Phils USA tour. This then lead to the singer entering into the music business as a solo artist.
Shortly after securing a record deal everything looked set to flourish when a tragic car accident left the singer with a broken neck leaving his music career on-hold indefinitely. After many months of convalescence, Tommy returned to the stage having had to start over and is now regarded as one of the finest singers worldwide and is currently enjoying a hugely successful career spanning the last 18 years.
Tommy turns each song into his own with his own unique and powerful style touching emotions in you that only music can reach.
A Tommy Fleming concert is a musical experience not to be missed with one song more haunting than the other. He has a universal appeal to all ages and backgrounds with a fan base that is growing stronger worldwide year by year.
Tommy Fleming is appearing at the Clarenbridge Oyster Festival on Friday 11th September 2015
Jack L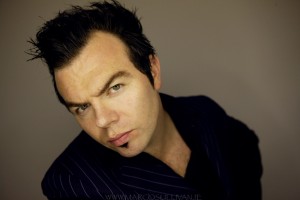 Jack Lukeman or Jack L as he is known to his many fans has undoubtedly an incredibly powerful voice and first came to prominence in the summer of 1995 when he and The Black Romantics took up a residence at The Da Club (Dublin Arts Club) in Dublin. The band played mostly Jacques Brel songs, with one or two of Jack's own, and recorded the album Wax in 1995.
His first solo album, released in 1999, called Metropolis Blue was universally lauded and went platinum in Ireland. John Walshe of Hot Press magazine states "Lukeman's voice is powerful and fluid. His range too is impressive, from the deep baritone resonance of 'When The Moon Is High' to the aching falsetto of the magnificent 'Rooftop Lullaby' … this is a timeless collection of fine songs, beautifully delivered, from an artist as unique as Ireland has ever produced".
Lukeman has appeared with Nick Cave and writer Patrick McCabe in a series of performances mixing spoken word, poetry reading and song. His powerfully expressive vocals have been compared to such disparate types as David Bowie, Tom Waits, and Frank Sinatra.
Jack is currently recording a new original album for release in mid to late summer, we hope to be treated to selections from this album in September
Jack L is appearing at the Clarenbridge Oyster Festival on Saturday 12th September 2015
The Amazing Apples
This folk rock Galway band has fast become legendary for their high-energy live performances and extensive original playlist, each song, an instant hit with their growing fan base.
Often described as a new style 'Waterboys' meets 'Mumford and Sons', the Apples have drawn comparisons to dynamic live bands while blazing their own original trail. All band members are talented songwriters and multi-instrumentalists (incorporating bouzouki, mandolin and fiddle for their live show).
They were chosen twice as 'Play Irish' artist of the month by Galway Bay FM and have toured in London, Boston, New York and Bucharest, aswell as playing alongside bands such as Damien Dempsey, Ryan Sheridan, Saw Doctors and Mumford and Sons'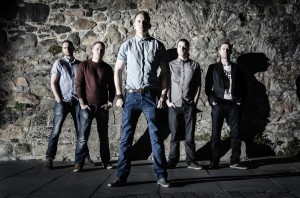 http://www.facebook.com/amazingapples
The Amazing Apples are appearing at the Clarenbridge Oyster Festival on Sunday 13th September 2015